GO VISIT IRELAND - WALKING HIDDEN KERRY
Travel Deal for Going Solo
Okay, so you'd love to be exploring Europe with your dearest companion, strolling hand in hand through the journey of a lifetime, but unfortunately you've managed to misplace him/her, so you're stuck traveling alone. It happens. Everywhere you look at tours for the exotic escape there's always that unpleasant reminder – based on double occupancy – or some such, but you're a solo traveler. Never mind, Go Visit Ireland to the rescue. The Kerry based tour company, Go Visit Ireland Tours is offering a deal just for you on its walking tours.
Go Visit Ireland - No Single Supplement Offer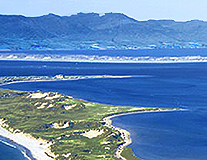 On its tours for 2011 Go Ireland Tours is offering a special deal on guided walking tours with no single supplements for tours on May, June, and September departures, giving individual travelers the chance to experience Go Visit Ireland's "Hidden Kerry" Ireland tours without paying a single supplement. The tour takes travelers on an up close and personal exploration of County Kerry the southwest of Ireland famed for some of the best rugged coastal scenery and National Park hikes in Ireland. Many are familiar with the Ring of Kerry scenic route for cars, and the Kerry Way is the equivalent for walking, linking the towns, villages of the Iveragh Peninsula. Travelers will walk four legs of the famous Kerry Way walking trail, journeying on medieval paths, old coach and "butter roads" through the rock strewn valleys from the cliffs of the Atlantic Ocean on the shore of Dingle Bay, through the wild valleys of Mid Kerry and along to Killarney National Park.
Go Visit Ireland has been providing authentic Irish Walking and Cycling Tours since 1994, specializing in unique hiking, bike and cultural off-the-beaten track explorations of small groups led by award winning guides. The experience of walking through Ireland on foot provides an up close and personal image of tradition Irish culture accompanied by magnificent views of a mystical landscape rich imbued with folklore.
Some highlights of the Hidden Kerry Walking Tour include exploration of Glenbeigh, picturesque old village on the Atlantic Coast, a stop at Rossbeigh Beach, the town of Killarney, known for its famous national park and traditional music, absorbing the sights and sounds of Killarney National Park, and featuring a boat trip on the Lakes of Killarney. Other highlights include an optional visit to 19th century Muckross House and Gardens, a spectacular coastal walk that overlooks Dingle Bay, an optional boat trip to the ancient Skellig Islands, traditional Irish music, dance, and food, and much more. Prices for this tour start at $925. And who knows, with the luck of the Irish maybe next time you won't be so solo. © Bargain Travel Europe
Find best hotel and travel deals in Dublin on TripAdvisor
Web Info
Go Visit Ireland - Kerry Tours
These articles are copyrighted and the sole property of Bargain Travel Europe and WLPV, LLC. and may not be copied or reprinted without permission.
SEE ALSO:
IRELAND IN MOVIES - FILM LOCATIONS
DRIVING IRELAND - SCENIC ROUTES
25 FREE THINGS TO DO IN IRELAND
O'BRIEN'S TOWER – CLIFFS OF MOHER